Going back to school as an adult can be rough. But CityU of Seattle provides support from start to finish, making their completion rate the highest of any university in Washington and more than double the national average.

After the campaign launch, CityU web banners had a 66% increase in click-throughs. The new messaging was also three times more effective at driving potential students to sign up. Hooray!

CW: Sammi Chancey
AD: Keslie Watts
ECD: Matt Peterson
Agency: Wexley School for Girls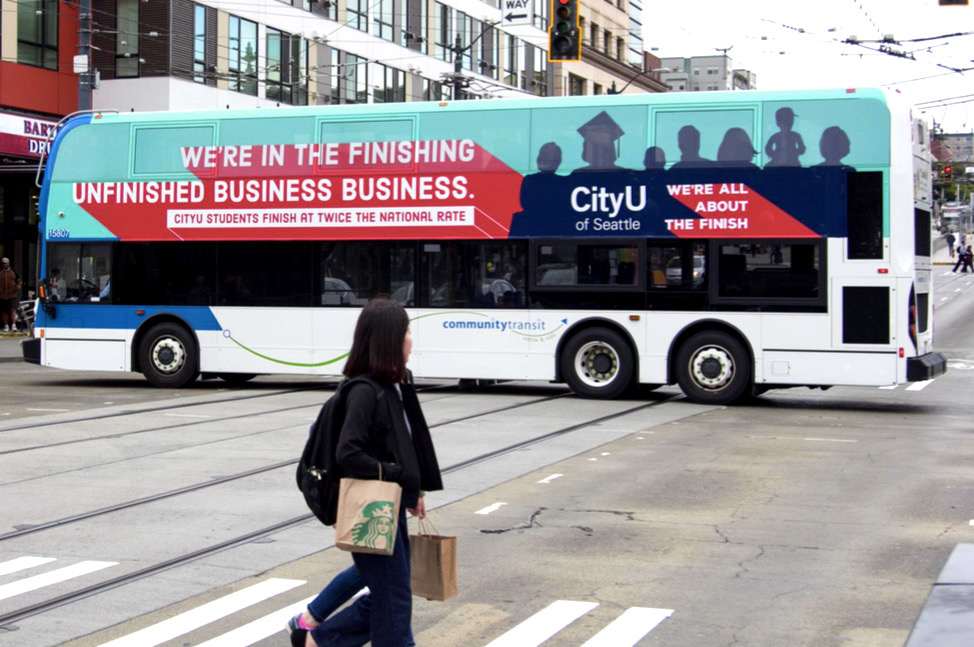 We popped up near Viaduct Tunnel, a never-ending construction project.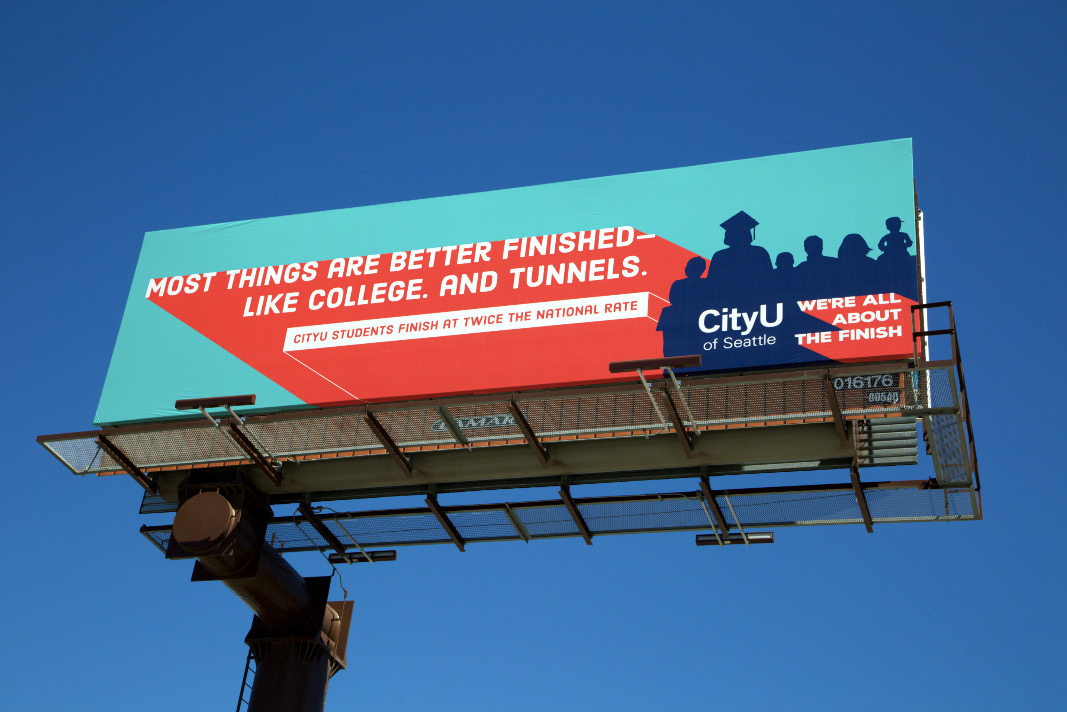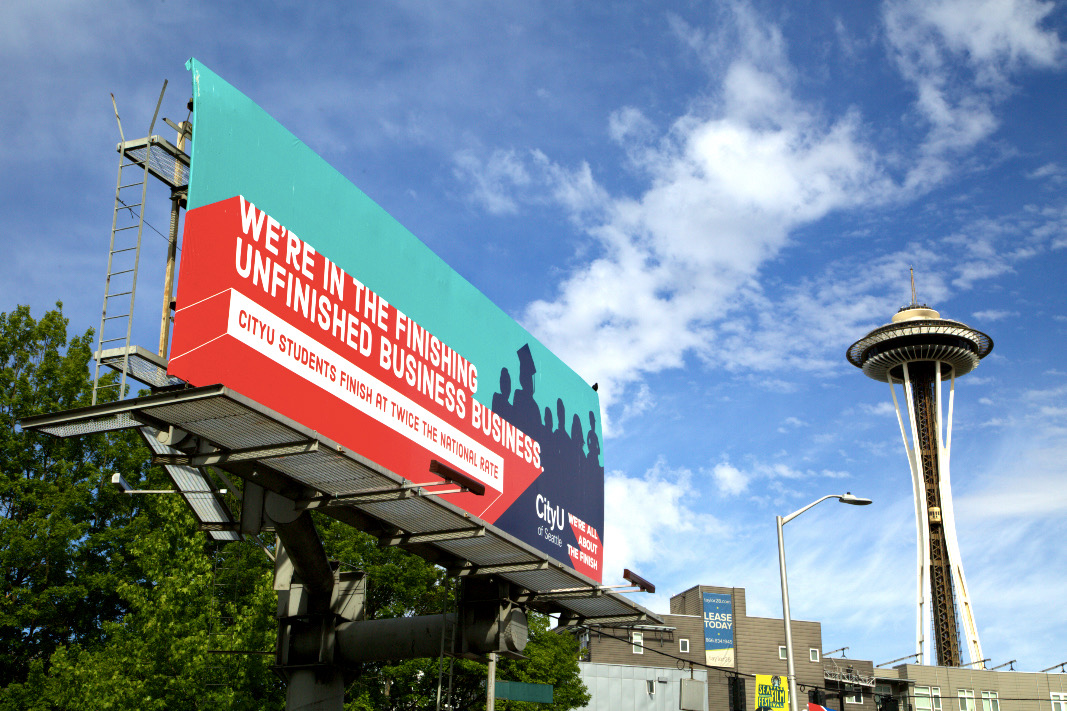 Tacocat, local Seattle indie band extraordinaire, performed the song featured in the ad. Shoutout to Tacocat.