Humm Kombucha is a feel-good party that you can't help but want to join. We brought their positive point of view to life with new packaging and a campaign bright and bubbly enough to inspire everyone to grab a kombucha and Humm Along.
If you've picked up a Humm Kombucha recently, there's a 100% chance I wrote the label copy.
---
Credits:
CW: Sammi Chancey
AD:
Keslie Watts
ECD:
Matt Peterson
Agency:
Wexley School for Girls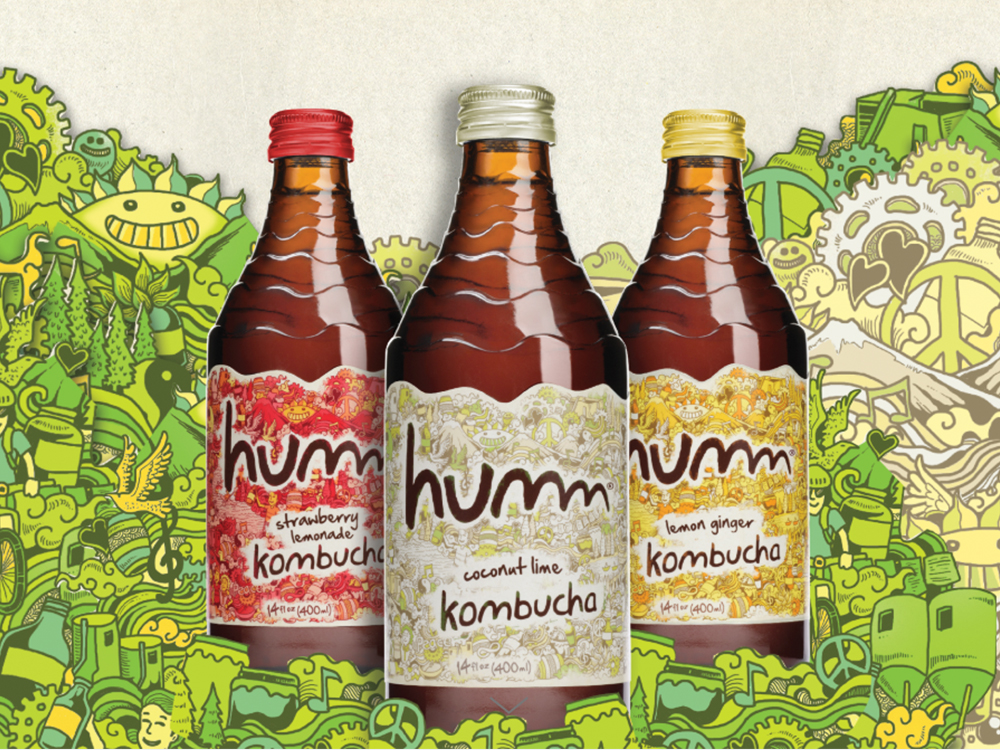 We created a visual identity and established a brand tone fitting for their bright, fizzy and flavorful ethos. ︎
And we gave each flavor personality with label copy to match. ︎
I've included a few of my favorite label write-ups below. Cheers!
Flavor: Pomegranate Lemonade
Pomegranate and Lemon didn't hit it off right away. Lemon thought Pomegranate was a little pretentious. Hard to peel, you know? Pomegranate figured Lemon was just being sour. But one magical afternoon in the shade of a kombucha vat, they realized that they weren't so different after all.
Flavor: Hopped Grapefruit
What happens when you get Grapefruit all hopped up? Clear a path, because when Grapefruit has a party, there's nothing mild about it. And once the hops show up, that's when the flavor extravaganza kicks it up into high gear. Prepare your taste buds. Prepare your party hats. It's summertime and Grapefruit's got a new groove.
Flavor: Apple Cinnamon
Apple was a classic, all-American type. Dependable. Well-loved. Cinnamon thought Apple could stand to spice it up a little. After all, Cinnamon was well-seasoned at turning mild into wild. In the end, all it took was a little kombucha for Apple to embrace Cinnamon's zest for life.
Flavor: Strawberry Lemonade
They say if you don't have anything nice to say you shouldn't say anything at all, but Strawberry Lemonade only has nice things to say. Its sweet little nothings are more like sweet little somethings. If it had a flaw, it would be caring too much. That's just the kind of kombucha it is.
Flavor: Lemon Ginger
Being the lemon of the bunch isn't always a bad thing, especially when that lemon is all wrapped up in a zesty ginger hug. It's sunshine for your stomach; flavor that makes you want to wake up and smell the citrus.