The Aeronauts
is an Amazon Original film anchored in the defiant spirit of exploration, inspired by the ballooning team that helped found modern meteorology.
With that same spirit, we recreated the sprawling Victorian fair where James and Amelia launched their adventure into the sky, inviting everyone to ride the "Mammoth" balloon, see a screening of the film in the world's first "Fly-In Theatre," and enjoy the many sights, sounds and scents of 1862.


We created immersive, period-appropriate experiences for consumers to engage with, from a phonograph DJ dance party to tightrope walkers, jugglers, and fortune tellers.︎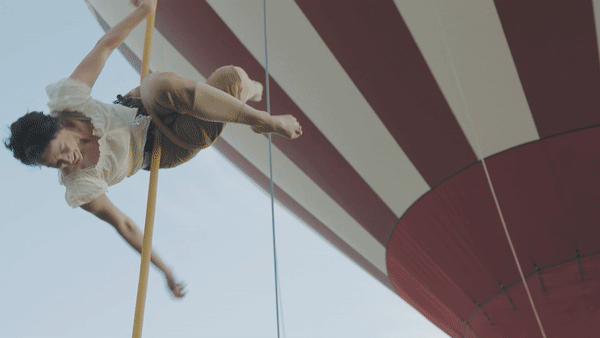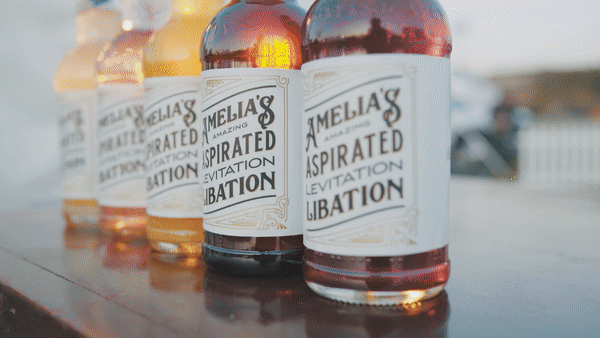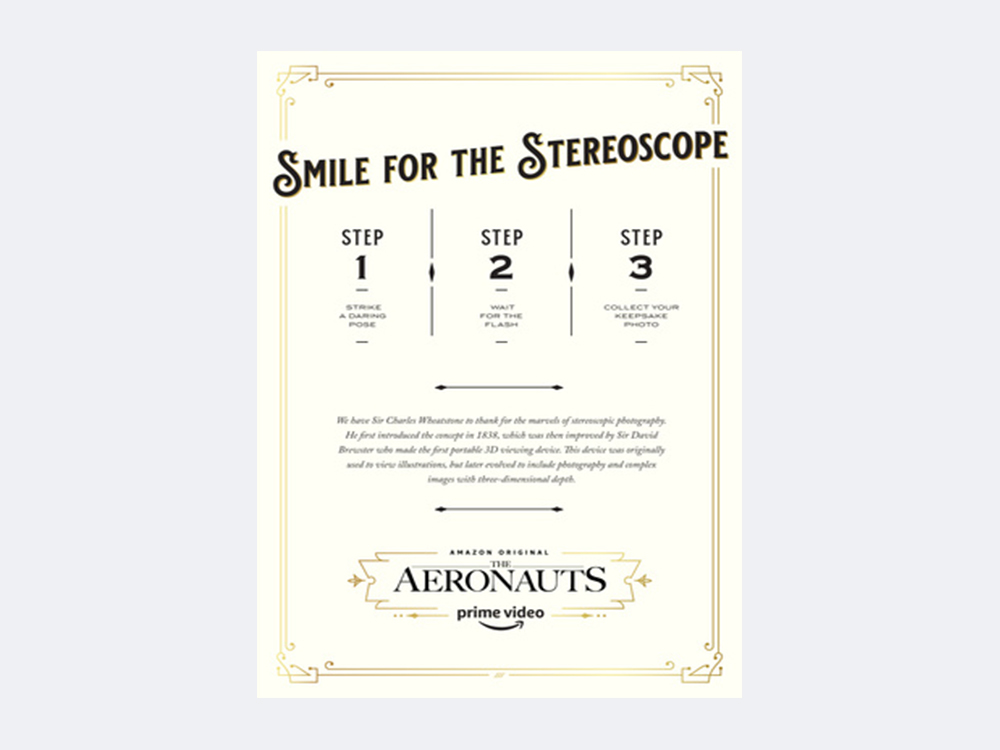 Feel like some light reading?
Grab a ready-roasted coffee and flip through The Daily Flyer. That's right. For the first (and probably only) time in my career, I wrote an entire newspaper.