To promote Prime Video's new original show The Boys, we teamed up with LA chef Ludo Lefevbre to serve up knuckle sandwiches in an immersive, theatrical pop-up shop. Our Butcher Shop took its name and ethos from Billy Butcher, the crass but charismatic anti-superhero vigilante.

If you're faint of heart, my grandparents, or an actual child, be warned. There's f-bombs aplenty. But we did win a Bronze Clio for this bad boy.

CW: Sammi Chancey
Designer: Gustav Holtz
Associate Creative Director: Riaad van der Merwe
Creative Director: Whitney Jenkins
Agency: AKQA




First we popped up on billboards and wild postings around LA.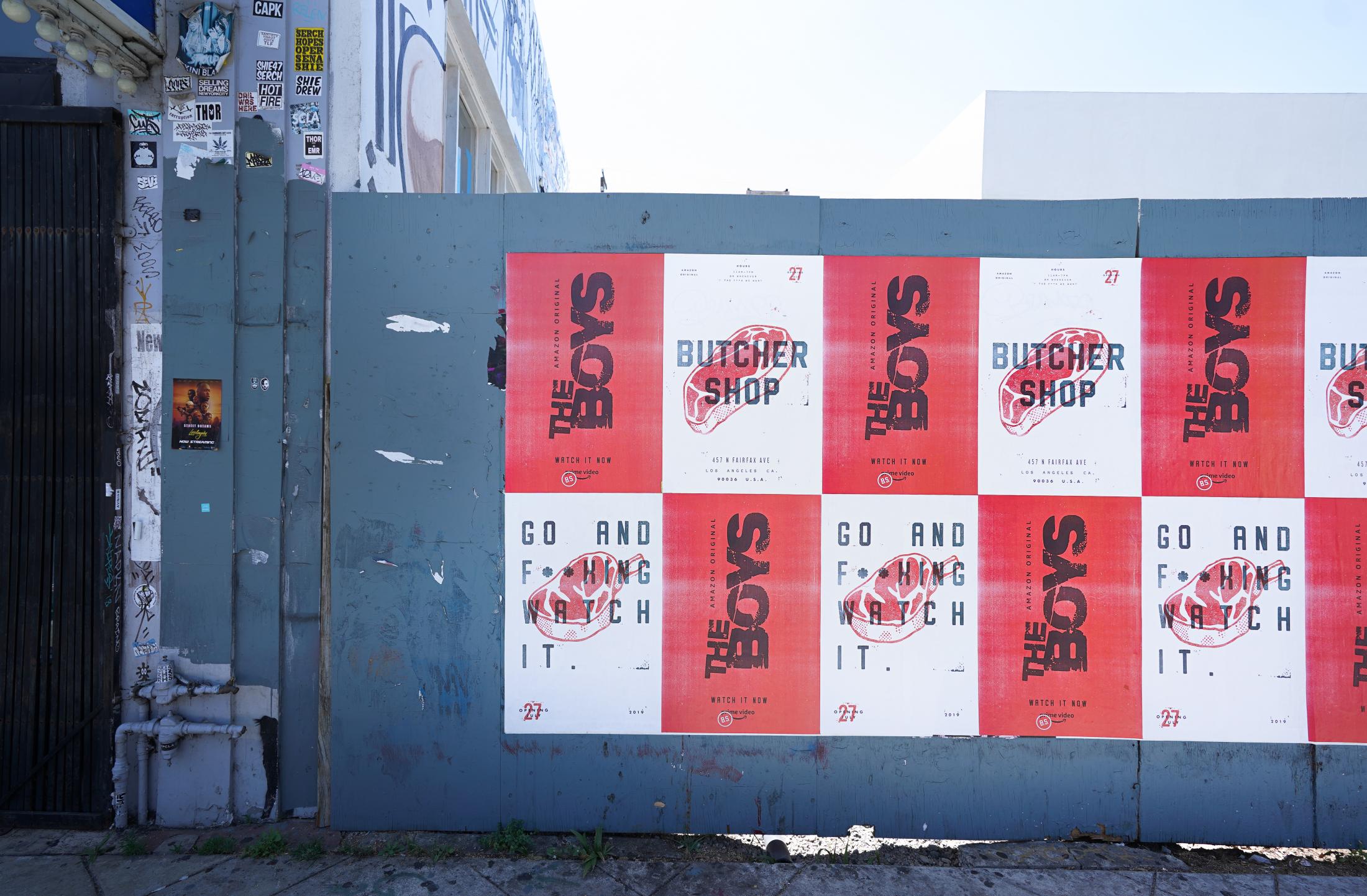 And then we opened up shop.



The decor and our team of butchers fit right into the pull-no-punches world of The Boys.




We even created a loving memorial for Robin.



And an electrified cage for Translucent.



Ludo made an appearance on both public days.



We left customers with one last loving message.