To promote Amazon Studio's new original show The Boys, we teamed up with LA chef Ludo Lefevbre to serve up knuckle sandwiches in an immersive, theatrical pop-up shop. Our Butcher Shop took its name and ethos from Billy Butcher, the crass-but-charismatic anti-superhero vigilante.

If you're faint of heart, an actual child, or my grandparents, be warned. There's f-bombs aplenty.

CW: Sammi Chancey
Designer: Gustav Holtz
Associate Creative Director: Riaad van der Merwe
Creative Director: Whitney Jenkins
Agency: AKQA




First we popped up on billboards and wild postings around LA.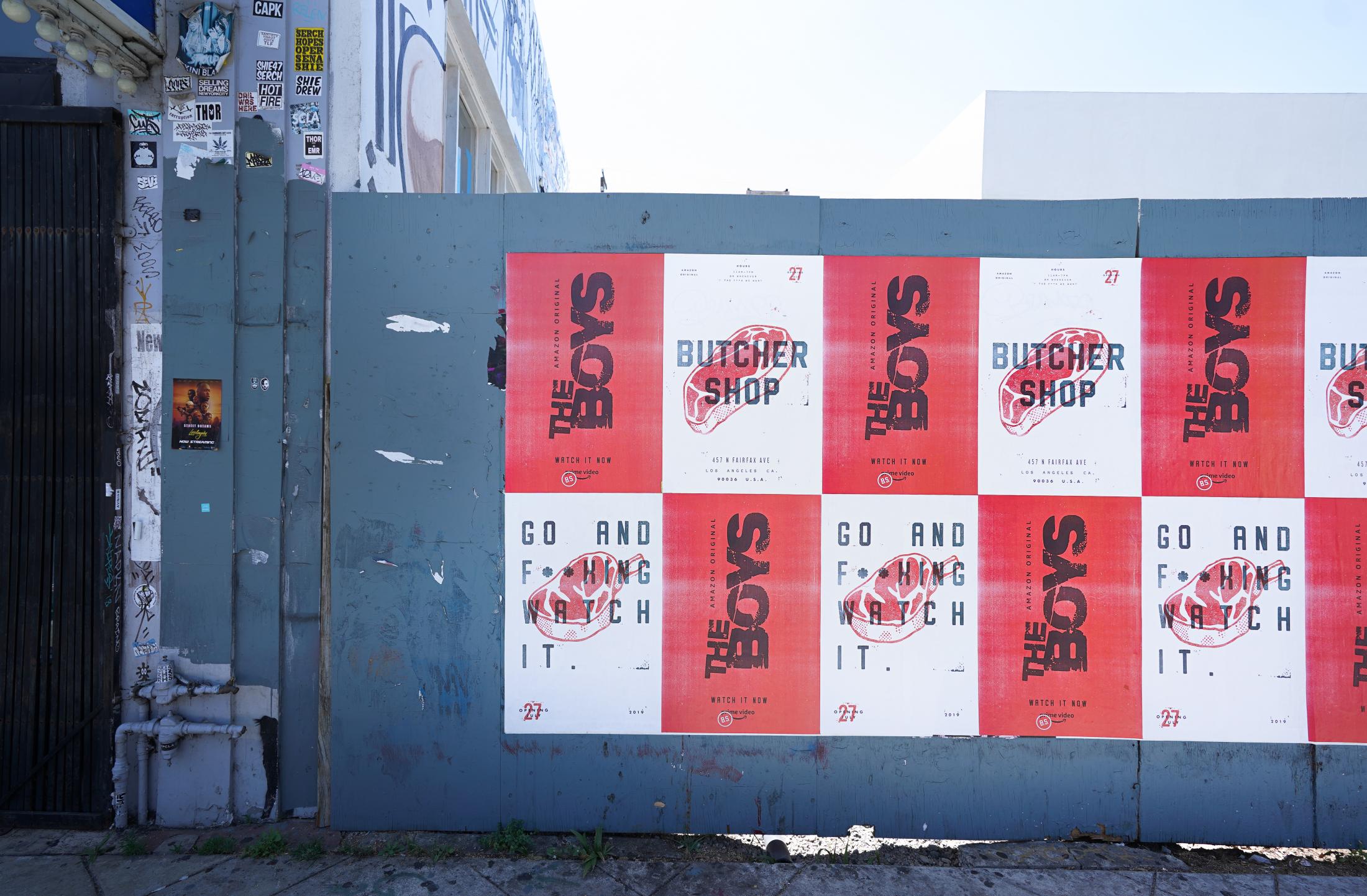 And then we opened up shop.



The decor and our team of butchers fit seamlessly into the world of The Boys. In other words, they were bad ass motherf**kers.



We even created a loving memorial for Robin.



And an electrified cage for Translucent.



Ludo made an appearance on both public days.



And we left customers with one last loving message.